Hosting & Cloud Solutions
ZipData's hosting infrastructure began employing high speed, reliable, and secure backups for our online backup business back in 2001. We built a high availability solution utilizing two data centers in geographically diverse communities. Our primary site is housed in category 5 hurricane-proofed building with dual utility power feeds, generator power for 40 days, and state of the art fire suppression system. The building has manned security 24×7 and the network operations center spans multiple cities and countries. Our secondary site is located in Austin, Texas. We mirror our applications and servers nightly to our off-site facility where the data and applications are available online.
Applications
We can host your application in a dedicated server, a virtual server, or a shared server. We support Microsoft Windows, Apple OS, Sun, and Linux operating systems and respective databases. By hosting your applications online, you can save in infrastructure costs, be available 24×7, and help is only one phone call away. We specialize in Microsoft SQL Server, MySQL, and Postgress.
We backup your application files and databases nightly to our automated tape library. If high availability is a concern, we will mirror your application across the Internet to our secondary facility. You have a choice of mirroring once a day or continuously. If a disaster strikes, you can be up and running in our backup facility within 1 hour.
Servers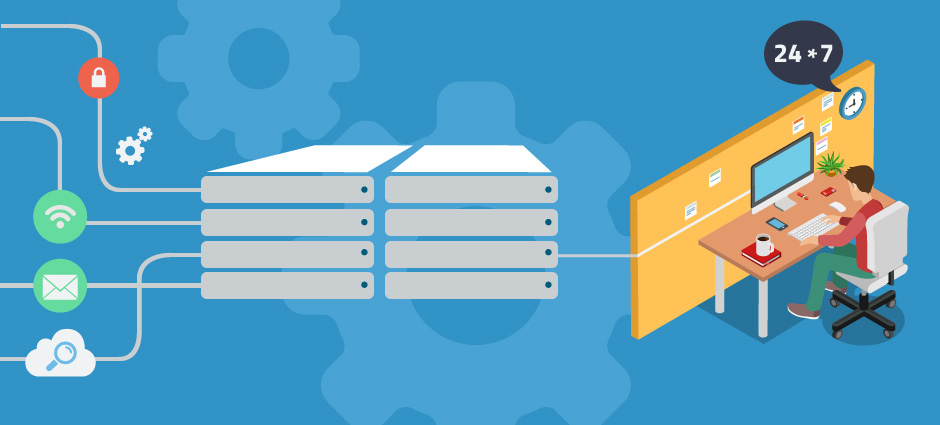 Want to move your server offsite? We make sure your Information Technology infrastructure is up and running 24×7 at our collocation facilities. We will also manage your offsite servers for security patches, connectivity and will monitor them 24×7.
Did you know you could virtualize your aging server population into new hardware servers without losing a beat of uptime? Zipdata has converted many older servers into virtual machines, saving customers the capital investment of buying new hardware. Virtual servers are also easier to manage. You can transfer them from server to server without incurring downtime. You also save in hosting fees.
Websites
Zipdata hosts websites for many corporations and non-profit organizations. We support shared hosting options in Windows and Linux platforms. We offer e-commerce solutions, custom content management options, and high performance hosting solutions for your websites. We receive over 5000 unique visitors a day in all of our websites. We employ state of the art visitor tracking software and give you access to control all of your website's knobs.
Want to load special applications or objects on your website? We will work with you and allow you to run any application and object that you require to host your website.
Backups
We believe in backups. And backups are only good if you test them. We test our backups weekly.
Backup starts with reliability. We use Raid-1 and Raid-5 disk technologies to safeguard your data from hardware failure. Backup our customer's data up to three times a day depending on level of availability required, using an automated tape library robot to archive backups. Mirror the data to our secondary data center. And we use our online backup system to backup important files online continuously.
Back to top